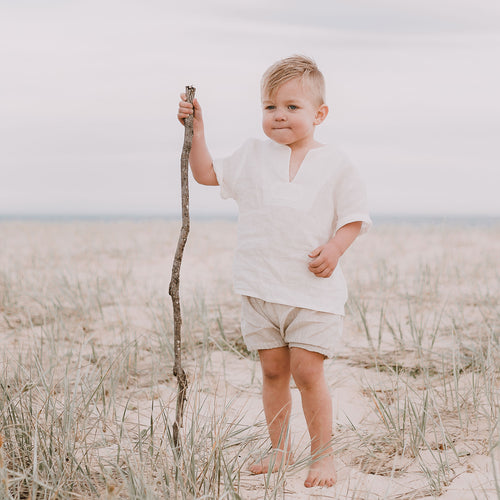 Breeze Shirt - Resources
The Breeze Shirt is a loose-fitting pullover top with a mandarin collar, dropped shoulders, and an easy, comfortable fit.
The pattern includes two sleeve lengths - make it with long sleeves to protect delicate skin from the sun, or with short sleeves. Optional sleeve tabs are functional for securing rolled up sleeves and look great too.
The Breeze Shirt is completely at home playing in the sand or exploring a woodland path in the forest, while stylish enough for a summer beach wedding.
This is the top we reach for to dress our little ones, and ourselves, for summer adventures.
Let's Begin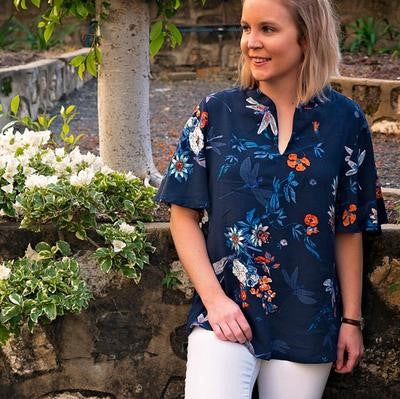 Airy, loose, and perfect for hot summer weather, the Breeze is casual, but still looks put-together with refined details.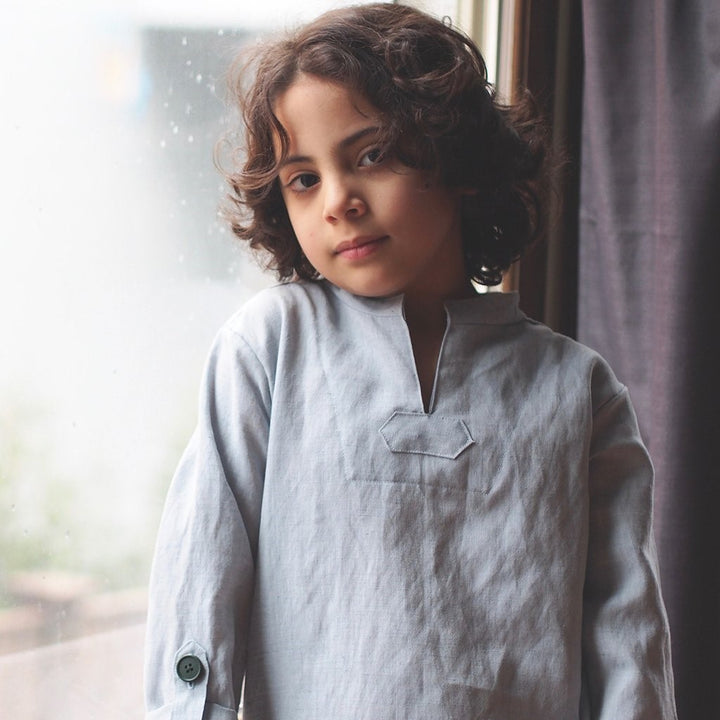 A quintessential summer top, the Breeze Shirt is simple and casual, made for the warm, relaxed days of summer.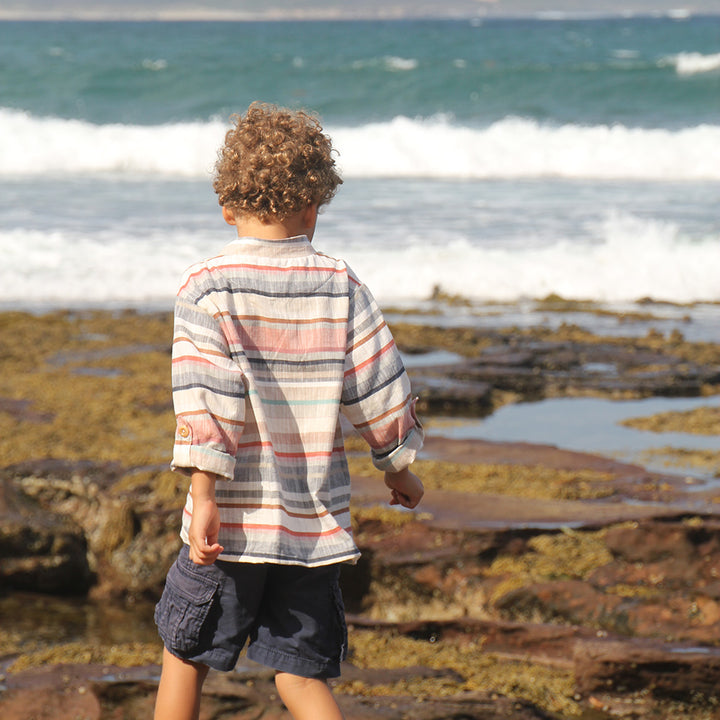 Fabric suggestions for the Breeze Shirt, including options for upcycling used garments and textiles, as well as online sources for ordering fabric yardage.
Skills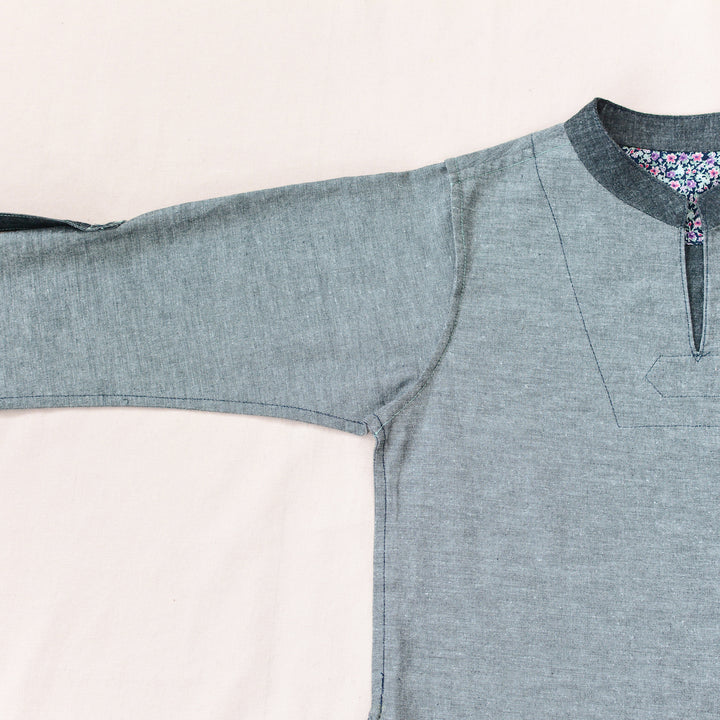 A simple finishing technique that result in a clean, professional-looking finish, completely enclosing raw fabric edges.
Modifications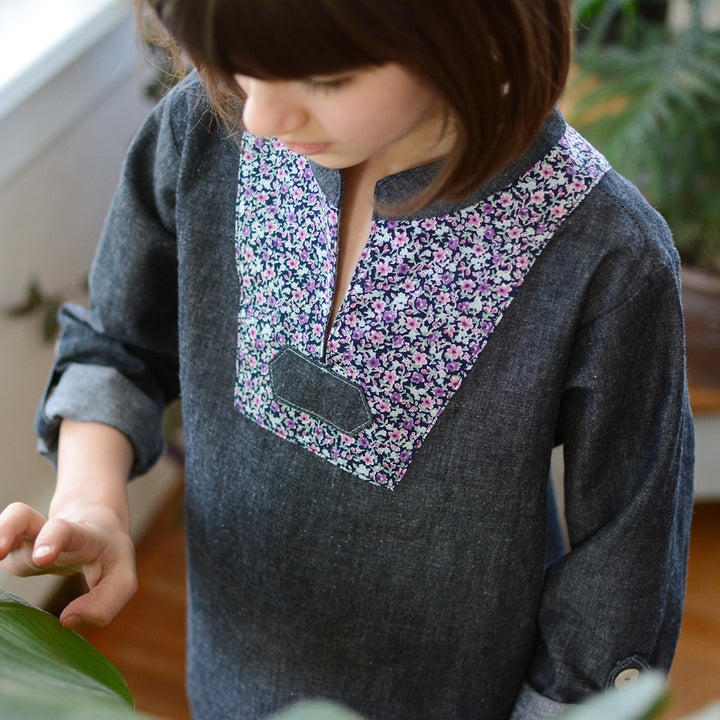 A simple modification that allows the neckline facing to show on the outside of the garment.